---
MEETING DATES FOR AUGUST 2022
---
Attention Residents...The Lemmon Hollow Bridge will be closed for repairs beginning Tuesday, August 16, 2022.  The bridge should reopen by Friday, November 11, 2022.
---
Fall Trash Days=Thursday, October 6th & Friday, October 7th from 7am-7pm.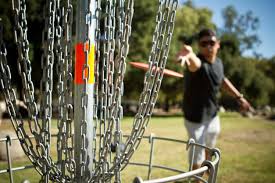 FRISBEE GOLF @ WEST HILLS COMMUNITY PARK
Thank you to our Sponsors:
---
JH Hickman Surveying LLC: Hole# 1
Asbury Graphite Mills Inc: Hole# 2
Town & Country Transit: Hole# 3
CWM Environmental: Hole# 4
Steffy's Country Catering: Hole# 5
Scott Hooks Construction Inc: Hole # 6
700 Shop: Hole# 7
Sons of the American Legion 828: Hole# 8
Bonnie's Kitchen and Bath: Hole# 10
Notice:
East Franklin Township has an established Zoning Ordinance for the protection of its residents and businesses. Individuals making any type addition or modification to their residential or commercial property are to contact the Township Office for a Zoning permit application. Examples include accessory structures, such as storage sheds or a roof structure over a deck, as well as construction of swimming pools. The Township also maintains ordinances in regards to the demolition of buildings, burning and exterior signs. Please contact the Township Office for information in regards to proper permitting for these activities.
Thank you...East Franklin Township  Zoning Department: 724-548-2310, ext. 4.